Add support for "inverse" groups
When setting the root of the

to the marked subtree shown here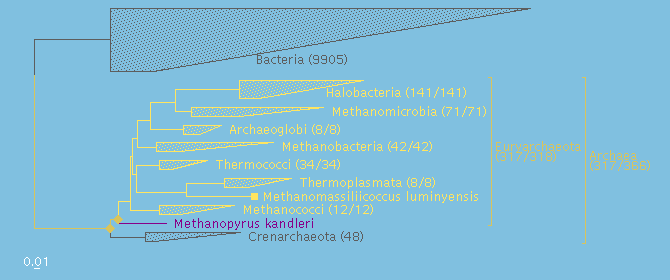 the resulting

looks like this
Problem:
The semantics of the groups Archaea and Euryarchaeota did change, e.g. Archaea now contains Bacteria.
Proposed solution: use inverse groups
change name of SomeGroup into !SomeGroup for all groups between old and new root
(!SomeGroup should be interpreted as inverse of SomeGroup, i.e. as not SomeGroup).
In the example shown above, that means Bacteria is part of 'not Archaea' which is true. In fact the position of 'not Archaea' would need to be placed at the same node as 'Bacteria' (because 'Crenarchaeota' is part of 'Archaea'!), but this would cause too many problems and make things too complicated!
---